Know Your Rights Programs
"A lot of people leave our classes with hope that it is not the end but a beginning of the process; that there are resources out there and there is someone willing and able to listen to them."
– Steven Shafer
Esperanza, Senior Staff Attorney
Know Your Rights Programs
Know Your Rights programs provide immigrants with tools and training necessary to navigate the immigration system. Know Your Rights programs are primarily a source of knowledge, but this knowledge can be fundamental to the subsequent stages of legal empowerment: using and shaping the law. Some focus on informing immigrants how to stay safe while participating in protests and what to do when Immigration and Customs Enforcement (ICE) arrives. Others cover the history of the law and its impacts. They range from formal and structured as teach-ins including Legal Orientation Programs, to informal programs that are integrated into community-based events where immigrants can learn from one another's experiences. 
Know Your Rights programs have been developed by attorneys in many contexts for a long time. One key aspect of legal empowerment-focused programs is the codevelopment of trainings with both lawyers and community members. While lawyers have expertise in the law, community members have experiential expertise that is crucial to contextualizing Know Your Rights programs. At their best, Know Your Rights programs empower immigrants to defend their rights, teach them how to advocate for themselves without feeling dependent on attorneys, create safety plans, and offer essential information on how and when to seek immigration services. They also help attorneys learn about diverse community perspectives on and strategies for challenging the immigration system.
Immigration laws in the United States are highly technical and complex, and thousands navigate the system without meaningful support. Immigrants are solely responsible for raising defenses or pursuing multiple avenues of relief in an ever-changing scenario of laws, regulations, and policies. Knowledge of the system is key to protecting rights as gaps in knowledge are often capitalized on and used against immigrants. 
Further, lack of knowledge not only contributes to worse case outcomes, but can disempower and retraumatize marginalized communities.
Esperanza runs a number of legal orientations through its Community Education Program. These include Community Education for Released Youth, Community Education for Detained Adults, Community Education for Released Adults and Families, and pro se asylum workshops. These programs aim to help immigrants and their families better understand their rights.
The Los Angeles-area Community Education for  Released Youth provides orientations at Esperanza's office and in court. The in-office presentation takes about one hour and covers the responsibilities of sponsors (agency's name for a minor's caretaker), the immigration court process, the main kinds of relief that people can qualify for, and how to find attorneys. The presentations are conducted in several languages, depending on the needs of those in attendance. Esperanza hopes to expand programming and include classes on the arts, leadership, self-confidence, and integration.
Community Education for Detained Adults provides knowledge and services to immigrants detained at the Adelanto Detention Facility. The program includes Know Your Rights Presentations, individual and group legal orientations, pro bono placement, and legal representation. This is a key support intervention for immigrants facing removal proceedings.
Community Education for Released Adults and Families is a help desk that provides essential pro se legal support and services to immigrants. Since 2016 more than 6,000 immigrants and their families have participated in the program. The help desk strives to be a space where immigrant communities can receive accurate and timely information about their rights, legal options, and access to benefits.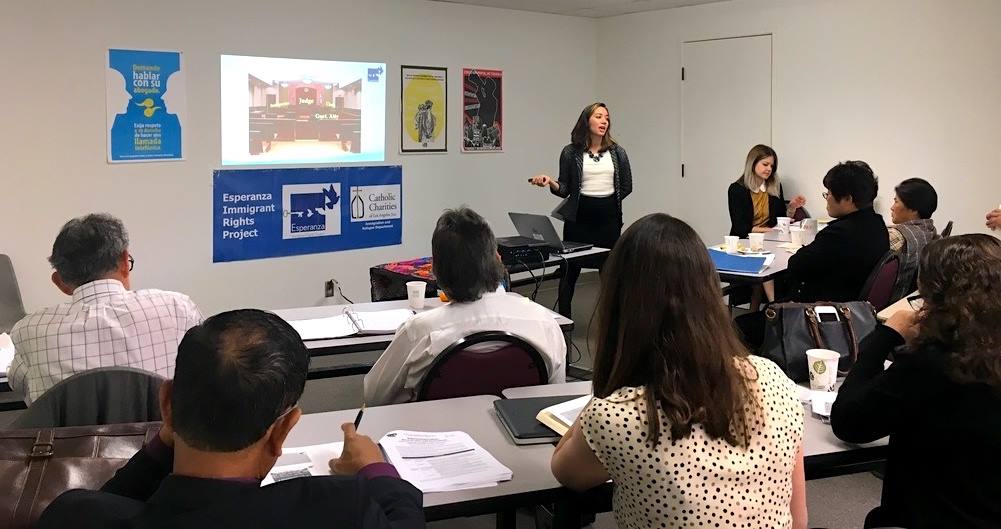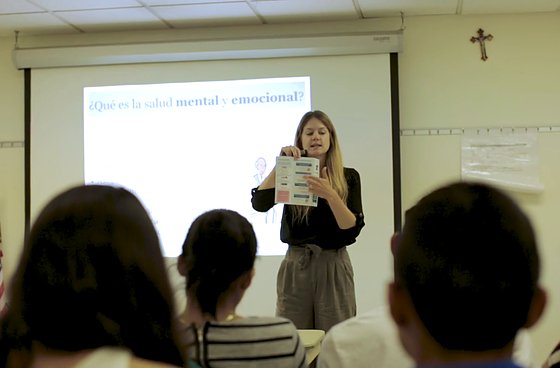 NYC
MAYOR'S OFFICE OF IMMIGRANT AFFAIRS (MOIA)
Through ActionNYC, MOIA creates Know Your Rights trainings that are delivered through its community partner organizations. The curricula are designed to be educational, accessible, and promote civic engagement. The Know Your Rights programs include information about accessing legal services, labor rights, rights in the event of an enforcement action, and accessing social services. The key to MOIA's effort is its relationship with community partners, organizations embedded within the diverse immigrant communities throughout New York City.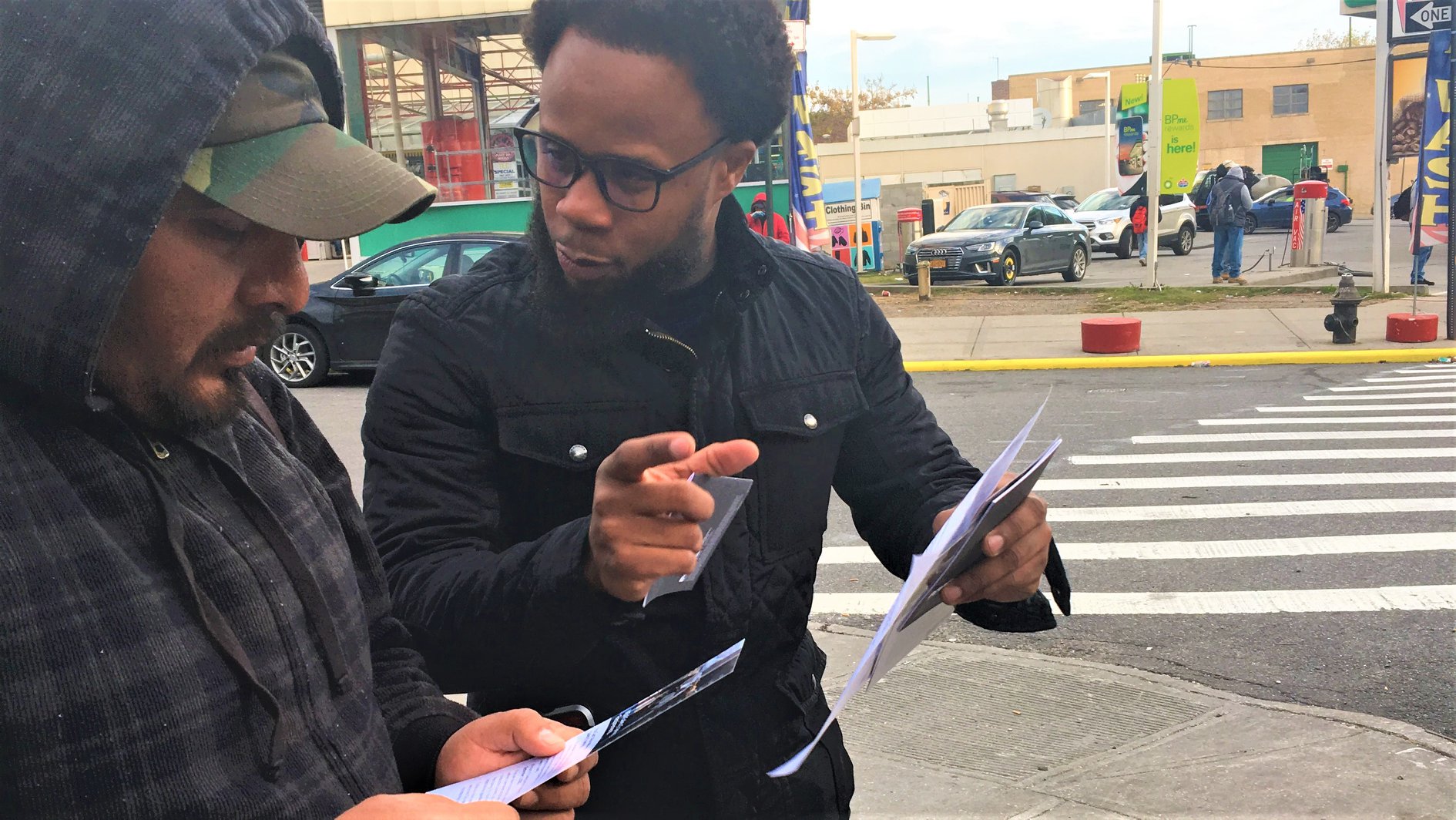 Beyond Legal Aid (Beyond) co-creates and co-presents Know Your Rights materials and workshops with their community partners, based on community needs. In the wake of the 2016 election, fear and confusion ravaged immigrant communities, who were forced to grapple with what to do if a family member would be detained by ICE. In partnership with OCAD, Beyond designed trainings and workshops to increase legal knowledge and encourage participation in community-driven campaigns.
Beyond also co-created family emergency preparedness workshop in partnership with Enlace Chicago (Enlace), the Vietnamese Association of Illinois (VAI), and the Muslim Bar Association (MBA). The workshop covers emergency planning, short-term guardianship, power of attorney and also provides people a chance to check on their immigration status. While Beyond and MBA provided the necessary legal knowledge, VAI, Enlace, and other community organization hosts ultimately own the workshops and can tailor it to the specific needs of their communities.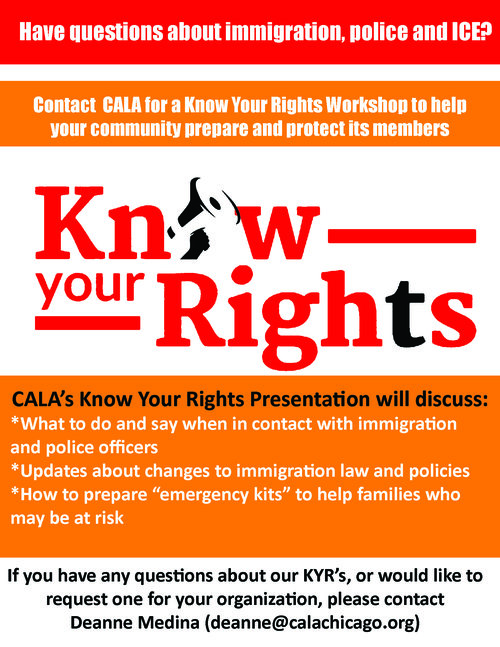 Grassroots Leadership offers intensive community organizing trainings, designed to build on the expertise, experience, and commitment of those directly affected by detention, deportation, and incarceration. These trainings help support campaigns linked to Freedom Cities, the establishment of a Public Defenders office, and the building of Participatory Defense programs at the intersection of immigration and criminal justice. Grassroots Leadership also conducts know your rights trainings with their members and volunteers on rapid response around immigration enforcement and detention.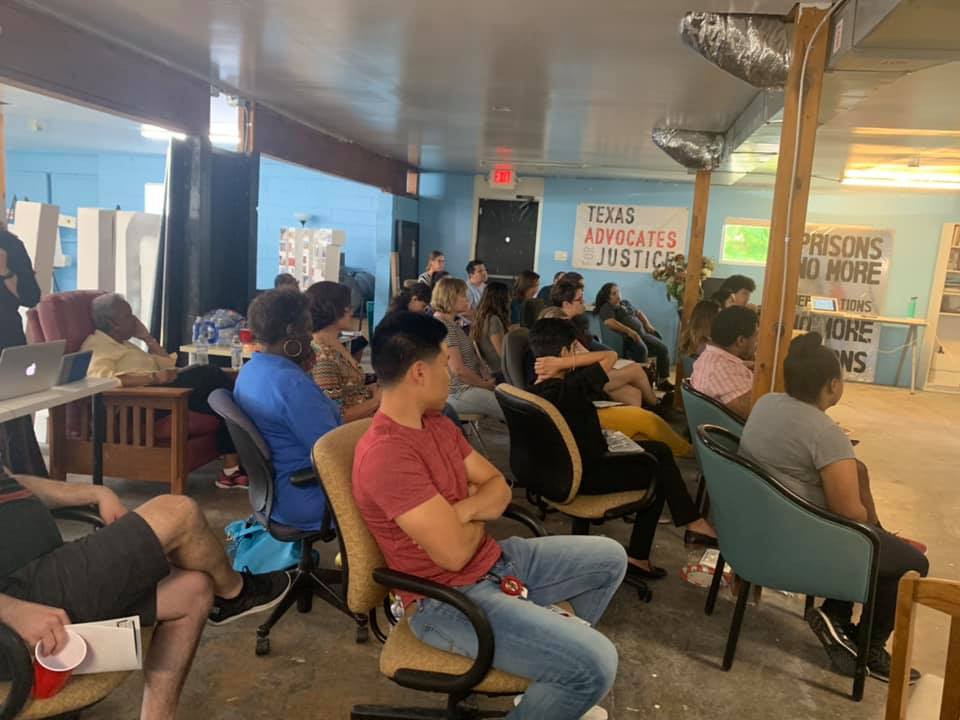 Immigration Advocates Network (IAN)
Immigration Advocates Network develops digital tools that leverage modern technology to advance immigrants' rights. Immi, a website which empowers immigrants in the U.S. to understand their legal options and access critical resources. Citizenshipworks is a platform which guides immigrants through the citizenship application. These tools are for pro se immigrants – those who navigate the immigration system without an attorney.
Immi and Citizenshipworks include user-friendly, plain language "quizzes" that connect people to resources specific to their individual needs. Because these know-your-rights tools are hosted on interactive, digital platforms, they can tailor the rights discovery process to each individual that engages with them.
Tools developed by IAN are scalable to reach many people. Since 2016, Immi has helped over 180,000 people know their rights, identify a form of relief, make a plan, and connect with trusted legal assistance.


Steven Shafer, a Supervising Attorney from Esperanza highlights how Know Your Rights programs can have more than a legal impact. They provide access to resources and information, strive to break down feelings of isolation and build a sense of community. Through their programs,  they hope immigrants "feel empowered and continue fighting for their cases and not give up."