ORGANIZED COMMUNITIES AGAINST DEPORTATIONS 
"OCAD's work allows individuals to feel empowered, to stop seeing attorneys as saviors, and to teach and spread knowledge to other community members, building a strong collective force."
– Antonio Gutierrez, OCAD community organizer
Accompaniment
OCAD builds community and bears witness to injustice through their asambleas.
Community-Driven Litigation
OCAD views litigation as an opportunity to mobilize impacted communities and demand systemic change.
Community-Driven Campaigns
OCAD builds participatory campaigns around individual stories that highlight systemic forms of abuse within the immigration system.
Convener
OCAD engages in cross-movement building, collaborating with a diverse spectrum of organizations to advance community driven justice.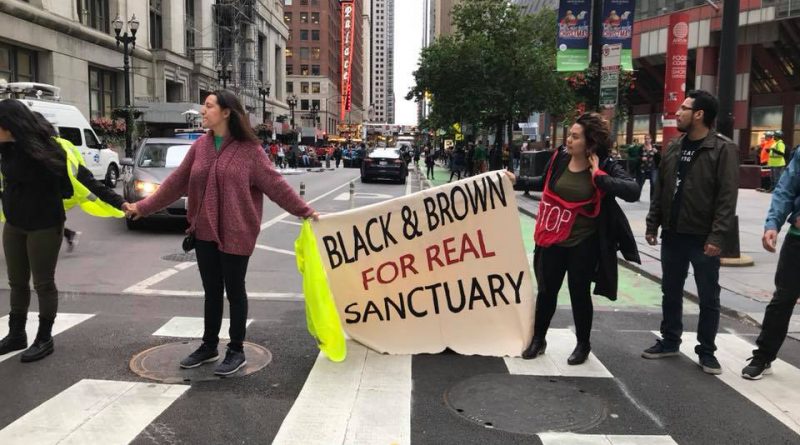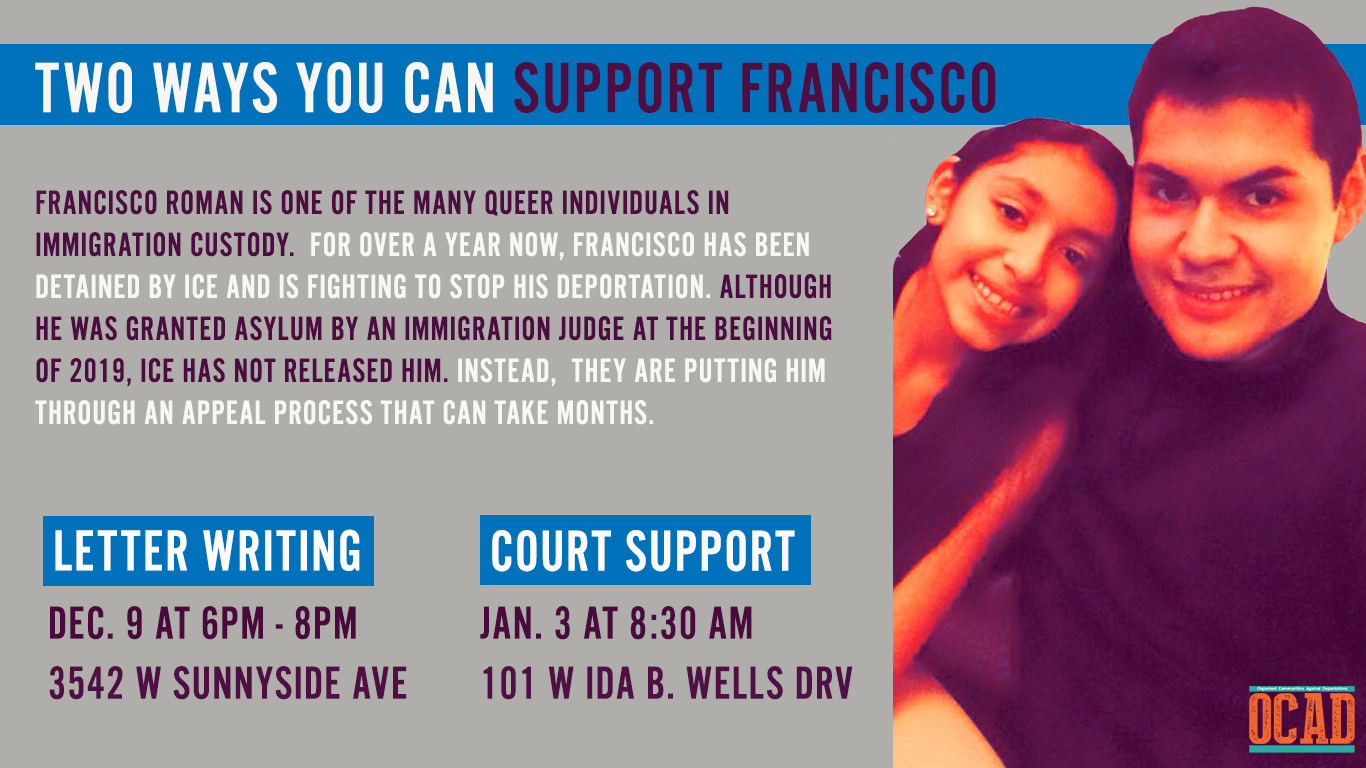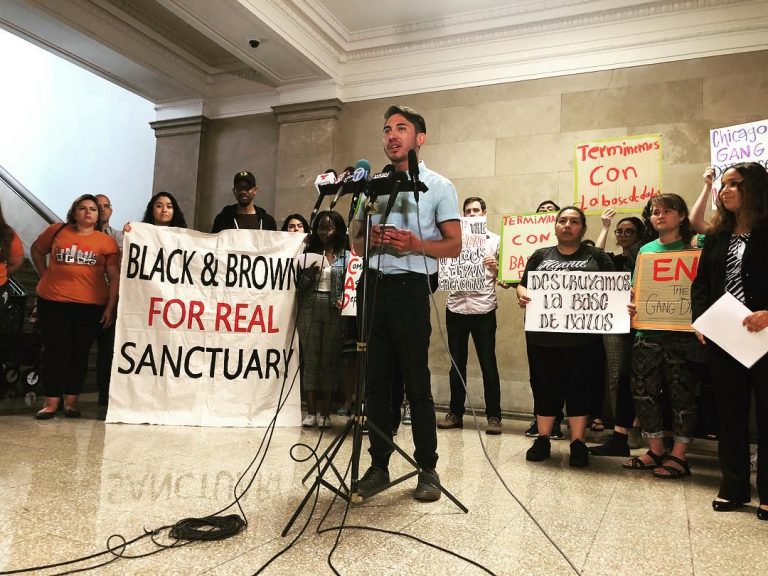 Organized Communities Against Deportation (OCAD) is an undocumented-led group whose mission is to organize against the deportation, detention, criminalization, and incarceration of black, brown, and immigrant communities in Chicago and surrounding areas. OCAD focuses on empowering those affected by deportation and the oppression that the immigration system poses to people across the nation. 
Being undocumented-led allows OCAD to understand the reality of the those directly impacted by deportations and furthers its goal of instilling a sense of self-determination within affected immigrant communities. OCAD allows undocumented communities to take charge of advocacy around the issues that affect them.
OCAD supports community members through every step of their fight for justice. They conduct intakes for individual asylum seekers or individuals facing deportation and develop a campaign strategy to amplify their legal case. OCAD seeks to create change that goes beyond band-aid solutions to addressing deep-rooted systemic problems. OCAD serves as an intermediary between attorneys and community members to diffuse traditional power dynamics, and ensure that community members and their families remain informed and participate in the key decisions of their case. OCAD is committed to the transfer of power into the hands of affected community members.
OCAD's vision is a future without displacement and borders; without incarceration and deportations. A future where people can choose to migrate or stay freely. A future where undocumented and immigrant bodies will not be commodified or exploited to fulfill quotas, fill cages, and used to generate profit.
Visit the Organized Communities Against Deportation homepage.