HOUSTON IMMIGRATION LEGAL SERVICES COLLABORATIVE (HILSC)
"Creating a collaborative takes people out of their silos and gets them to think about their work differently. Without a coordinator or convener, it's hard to set aside the time to create those connections. A collaborative creates the space for people to come together and see the deficiencies in Houston's immigration services and see how they collectively can address those gaps." 
– Andrea Guttin, Legal Director
Conveners
HILSC creates Working Groups that bring together legal and social service providers, grassroots organizations, and funders within the Houston metropolitan area.
Hotlines
HILSC coordinates the Immigrant Rights Hotline with a back-end database to help guide the hotline operator as they answer queries.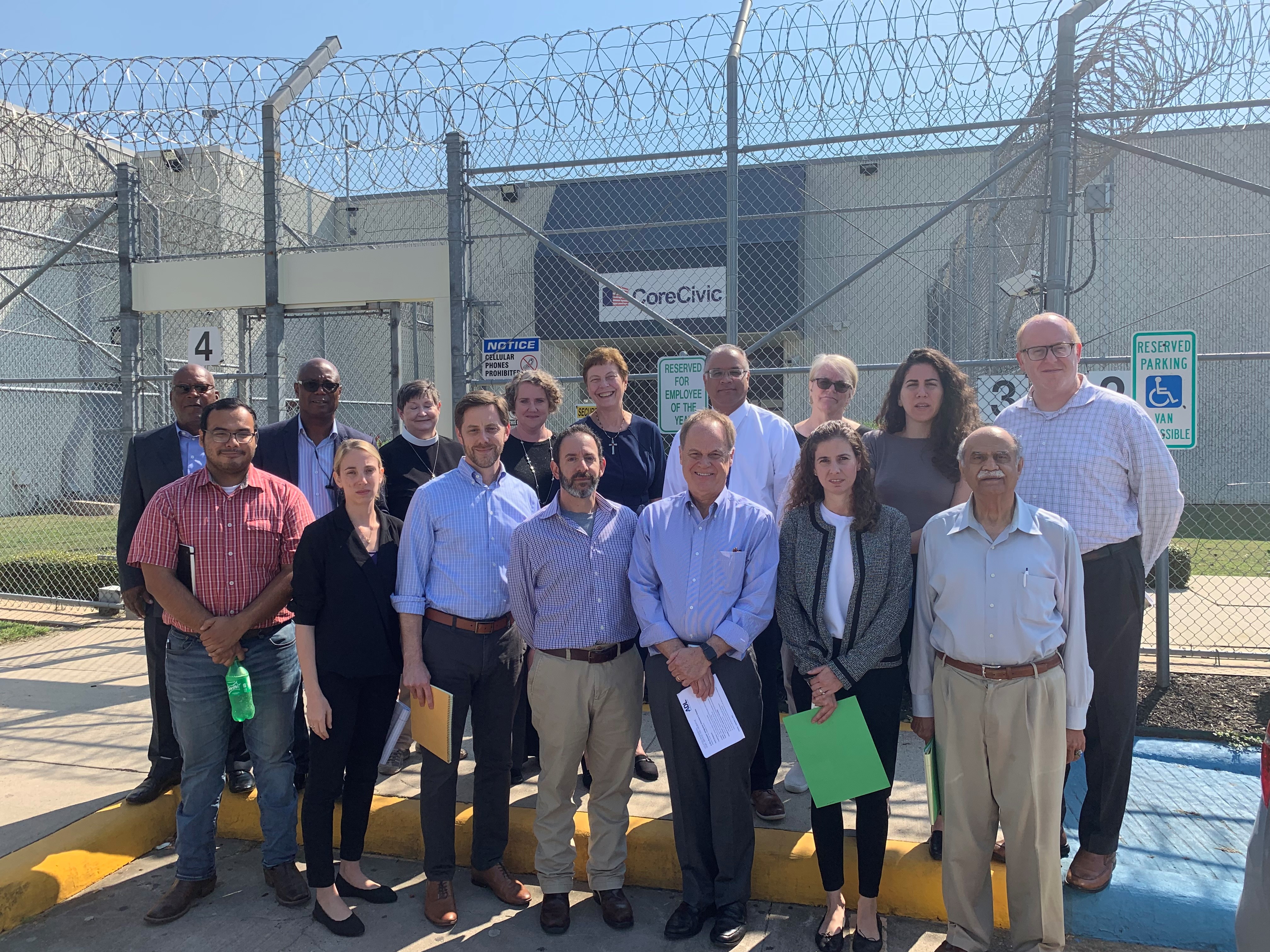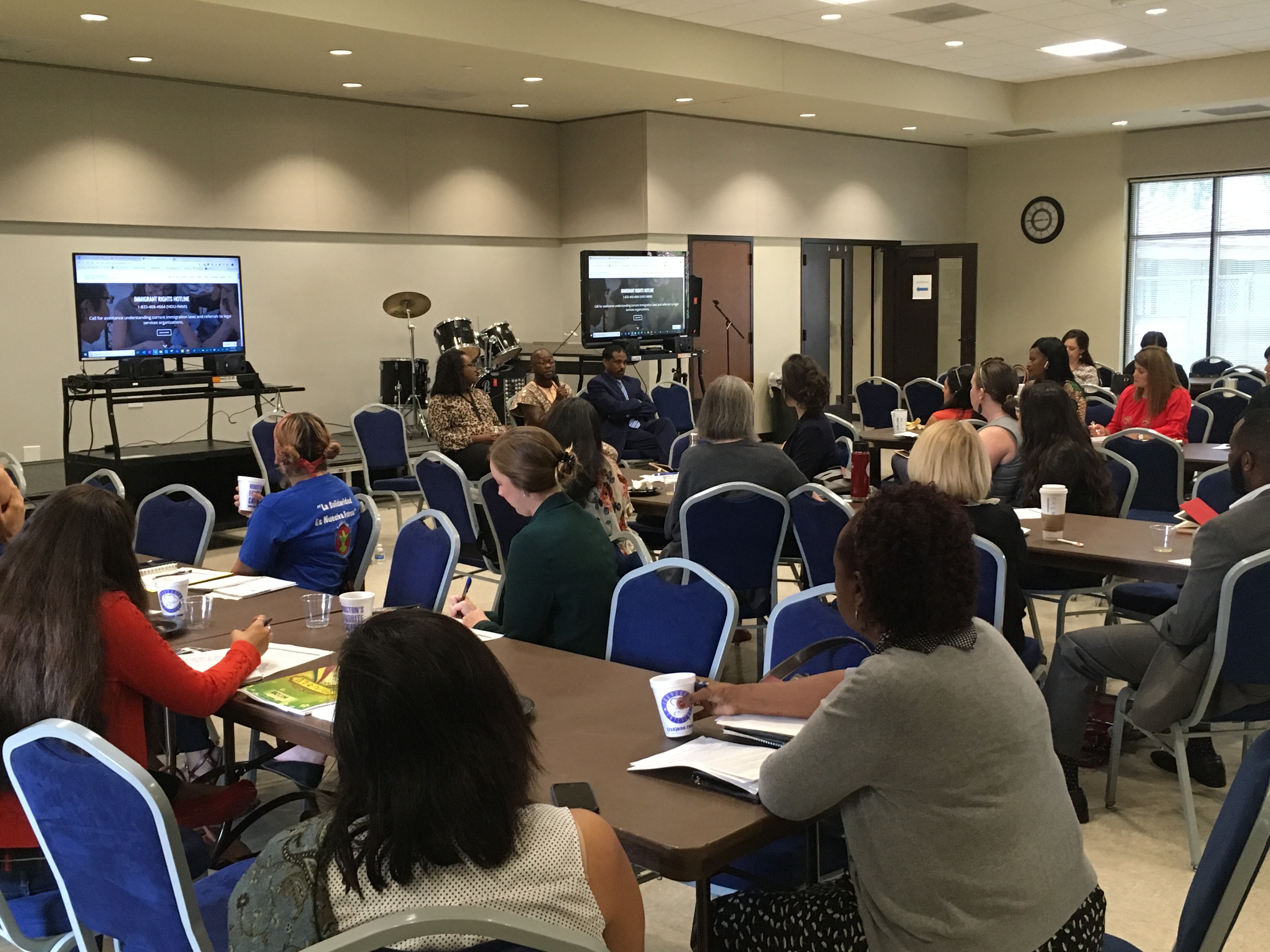 The Houston Immigration Legal Services Collaborative (HILSC) consists of over 50 legal and non-legal immigration service providers. The collaborative is driven entirely by its membership, with organizations given the option to sit on HILSC's Executive Committee. HILSC is deeply committed to a vision that all immigrants be provided legal assistance while seeking legal status and navigating the complexities of the U.S. immigration system.
In order to achieve its vision, HILSC plays a critical convening, coordinating, and communication role in the Houston immigration services community. It creates a network of organizations to increase the effectiveness, efficiency, and quantity of services to assist low-income immigrants. This support helps immigrants access information and legal representation in order to make empowered decisions about their lives.
Visit the Houston Immigration Legal Services Collaborative homepage. 
Este sitio web es un proyecto de la Red de Inmigración y Empoderamiento Jurídico, la cual ha sido convocada por el Instituto Bernstein para los Derechos Humanos y la Clínica de Justicia Global de la Escuela de Derecho de la Universidad de Nueva York. El sitio web forma parte de una iniciativa que busca documentar y hacer visible el gran impacto que tienen los programas de empoderamiento que promueven los derechos de solicitantes de asilo, refugiadxs e inmigrantes en Estados Unidos. Para obtener más información, o para unirse a la red, escribir a: law.bernstein-institute@nyu.edu.