Esperanza Immigrant Rights Project
"It is important to give people the resources to fight their own cases if needed but also to refer them to attorneys where possible…Not having an attorney can be a death sentence because the immigration system is so opaque."
-Steven Shafer, Supervising Attorney
Conveners
Esperanza convenes a number of Los Angeles organizations into an Unaccompanied Minors Collaborative.
Know Your Rights Programs
Esperanza runs legal orientation programs for detained adults and custodians of released minors.
Pro Se Legal Clinic
Esperanza runs Community Education for Released Adults and Families which provides essential pro se legal support and services within Los Angeles' main immigration court.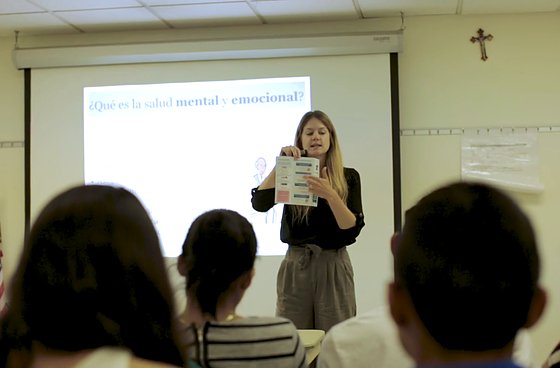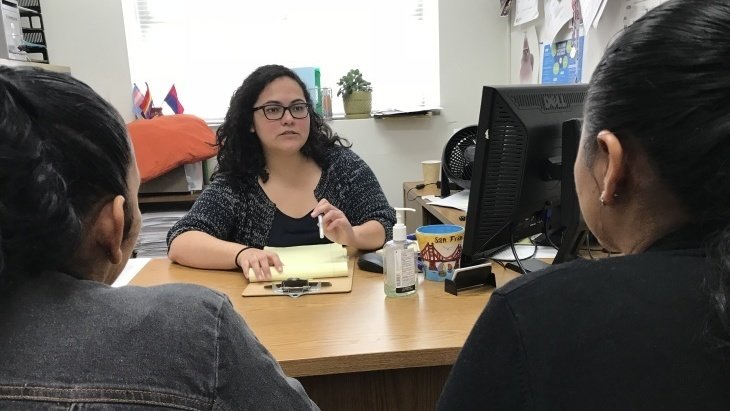 Esperanza Immigrant Rights Project Los Angeles is a branch of Catholic Charities, a national network of non-profit organizations, working to help people achieve stability in the United States, particularly among immigrant communities. It seeks to empower immigrants to understand the law while also providing them with direct legal representation or otherwise referring them to attorneys where possible. Esperanza pursues legal empowerment through its Community Education Programs. These programs include Community Education for Released Adults and Families, which provides support and information to pro se litigants in immigration court to help immigrants and their families better understand their rights, Community Education for Detained Adults, which provides know-your-rights orientations and pro bono referrals for detained immigrants, and Community Education for Released Youth, which strives to guide immigrant children released into our communities, as well as the adults designated to care for them. In all cases, Esperanza attempts to demystify the complex  immigration court system.
Visit the Esperanza Immigrant Rights Project homepage.
Este sitio web es un proyecto de la Red de Inmigración y Empoderamiento Jurídico, la cual ha sido convocada por el Instituto Bernstein para los Derechos Humanos y la Clínica de Justicia Global de la Escuela de Derecho de la Universidad de Nueva York. El sitio web forma parte de una iniciativa que busca documentar y hacer visible el gran impacto que tienen los programas de empoderamiento que promueven los derechos de solicitantes de asilo, refugiadxs e inmigrantes en Estados Unidos. Para obtener más información, o para unirse a la red, escribir a: law.bernstein-institute@nyu.edu.