"Instead of lawyers having power and being in charge, we want to put communities in charge and give them the power typically reserved for attorneys."
– Lam Nguyen Ho, Executive Director & Founder of Beyond Legal Aid
Community-Driven Campaigns
Beyond Legal Aid strategically coordinates community action campaigns with litigation.
Community-Driven Litigation
Beyond Legal Aid's litigation is community-cubed: community located, community operated, and community directed.
Hotline
The Beyond Legal Aid Helpline exists to combat the fear instigated by ICE, answer questions and provide support for individuals and families.
Know Your Rights Programs
Beyond Legal Aid co-creates Know Your Rights materials and workshops with their community partners, based on community needs.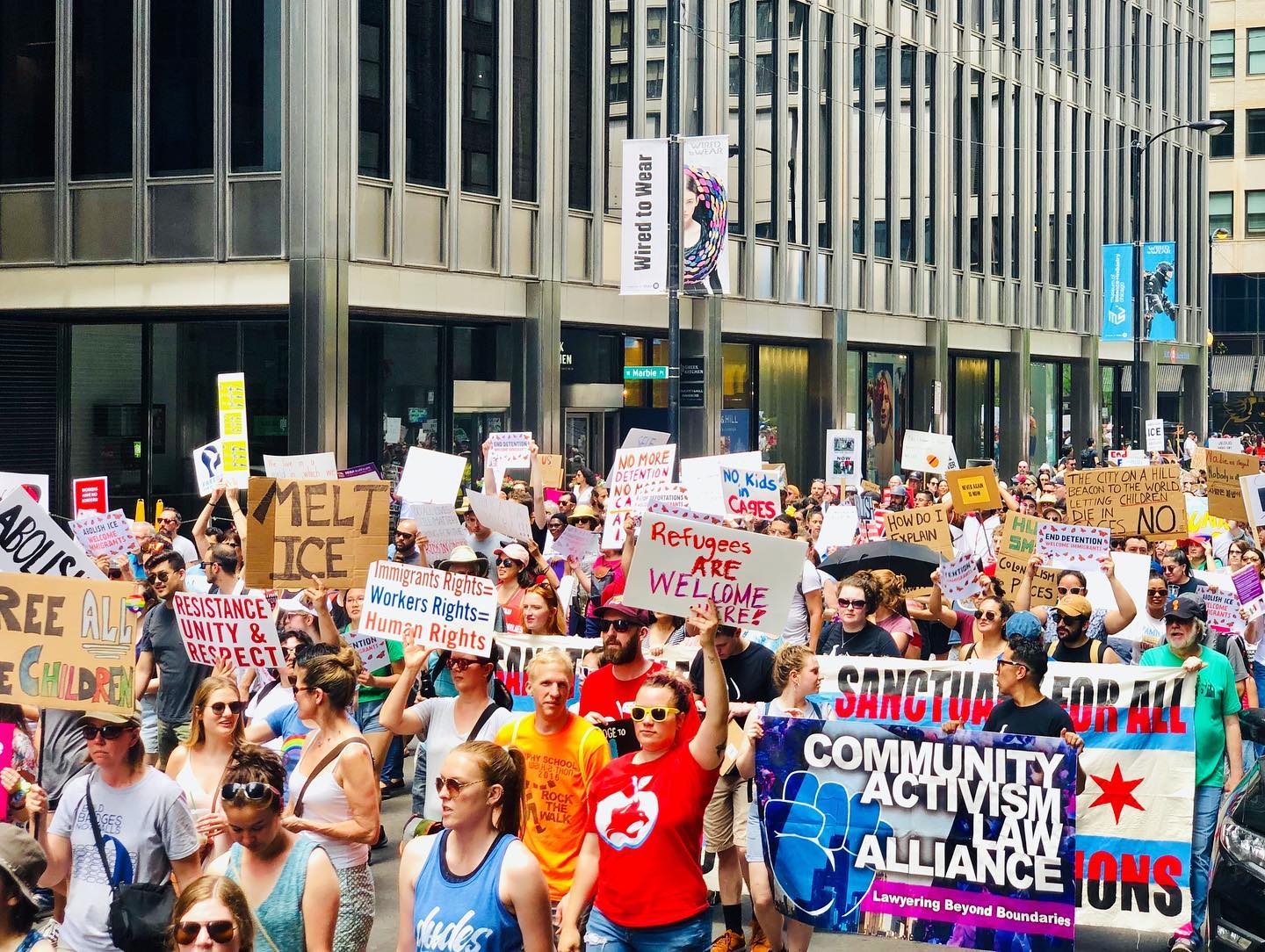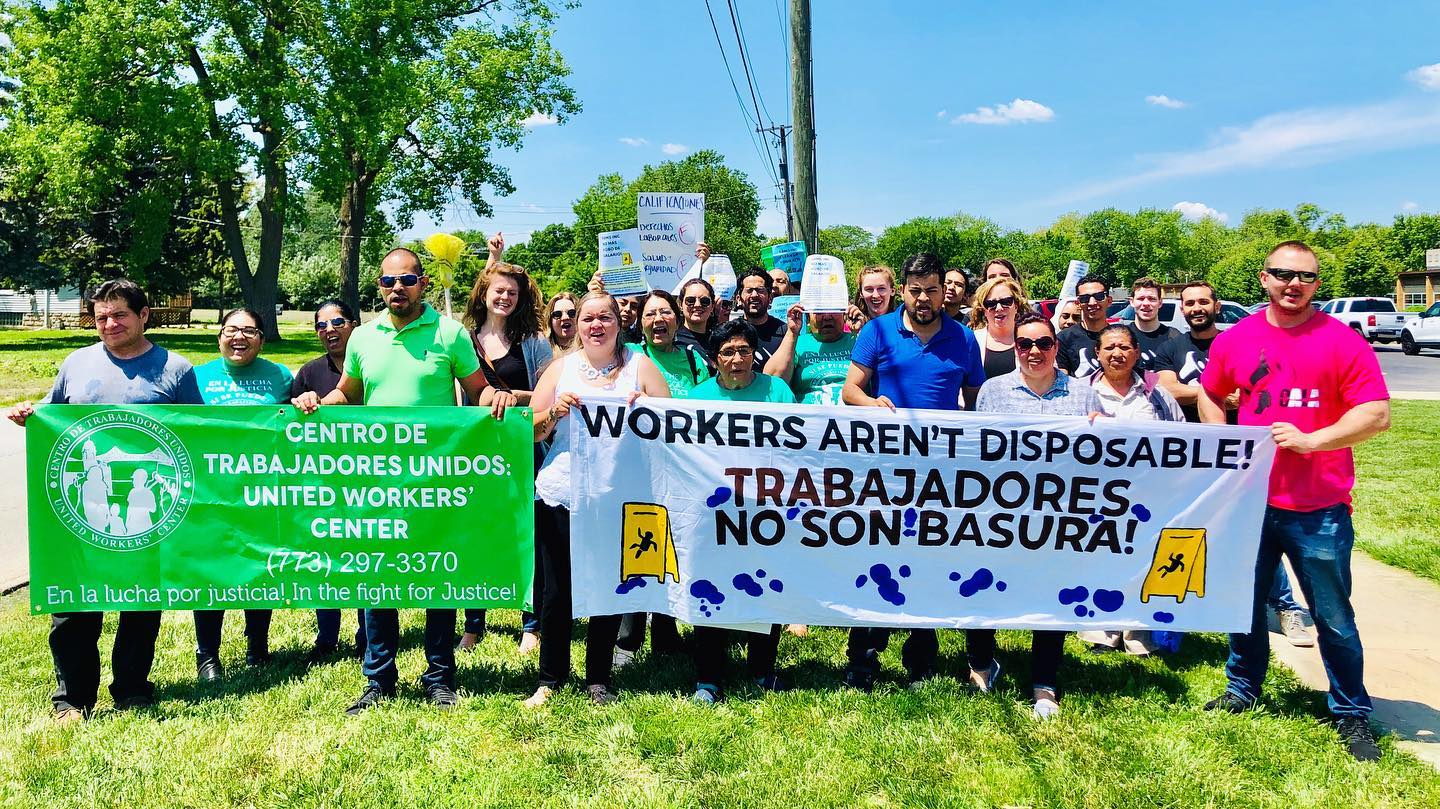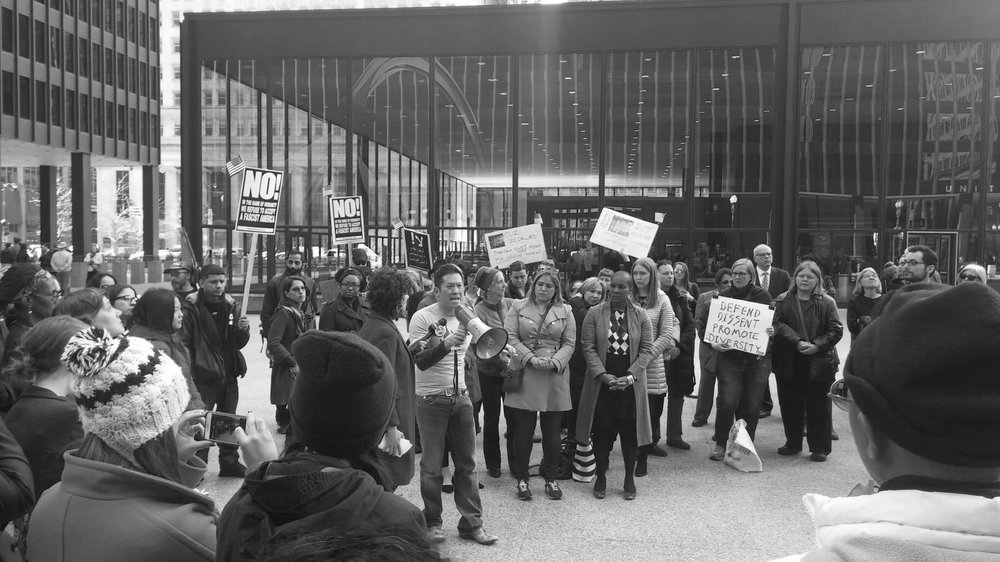 Beyond Legal Aid (Beyond) is a Chicago-based organization seeking to transform legal aid. It uses a model of "community activism lawyering" to facilitate empowerment of its community partners.  Beyond Legal Aid works with some of these partners to operate community law offices. It works with others in the form of "activism partnerships," providing free legal services as support for the partner's social change agenda. In both models, the community partners are in charge of how the relationship with Beyond operates. Beyond's other initiatives include an immigration helpline, Know Your Rights workshops, Family Emergency Preparedness workshops, and community defense networks.
Beyond Legal Aid believes that educating communities on legal frameworks is insufficient, there must also be education on, and opportunities for, mobilization. Beyond transforms chaotic and disorienting events into moments to organize, educate and advocate to overcome the system. Beyond believes that somebody who is facing an ICE raid or deportation proceeding should not go through it on their own. It creates opportunities to build community power and accompany community members through the immigration system.
Visit the Beyond Legal Aid homepage.
Este sitio web es un proyecto de la Red de Inmigración y Empoderamiento Jurídico, la cual ha sido convocada por el Instituto Bernstein para los Derechos Humanos y la Clínica de Justicia Global de la Escuela de Derecho de la Universidad de Nueva York. El sitio web forma parte de una iniciativa que busca documentar y hacer visible el gran impacto que tienen los programas de empoderamiento que promueven los derechos de solicitantes de asilo, refugiadxs e inmigrantes en Estados Unidos. Para obtener más información, o para unirse a la red, escribir a: law.bernstein-institute@nyu.edu.