Community-Driven Litigation
"Filing lawsuits can create a sense of agency among communities, rather than allowing them to believe nothing can be done."
– Antonio Gutierrez
Organized Communities Against Deportation (OCAD)
Community-Driven Litigation
Litigation is an important tool to hold actors within the U.S. immigration system accountable for violations of due process and other rights. Community-driven litigation recognizes that those closest to the problems are best suited to design the strategies necessary to transform the system. It requires a reimagination of the relationship between attorney and client from one of an "expert" to that of an "ally." Community-driven litigation is one way that communities can use and shape the laws that impact their lives. 
Lawyers hold meetings in community organizations based in the areas that they serve, engage in active translation of legal materials and strategies into a language that community members can understand, use data collected by community members to support legal claims, and take litigation actions based on community led decisions. Community-driven litigation may range from representation on specific individual cases, to strategic litigation that addresses the systemic needs of the wider community. The common denominator is that affected people and organizations determine the litigation goals. When communities are aware of litigation efforts, they are better able to monitor decisions and fight for them to be enforced.
Litigation without community partnership may come into tension with grassroots mobilizing efforts and result in unfavorable outcomes that are disconnected from local advocacy efforts. If the litigation is not crafted with the community, it may not frame the rights as communities see them or alternatively, seek remedies that communities do not recognize as just. Also if community members are unaware of litigation, there may be weak enforcement and minimal monitoring of judicial decisions. Integrating the goals of community movements into efforts happening within courtrooms is essential for legal empowerment.
Beyond Legal Aid's community activism-lawyering model shifts the power of the law into the hands of communities directly impacted by injustice. Instead of having to rely upon lawyers and legal organizations located outside the community—with their separate priorities and restrictions, Beyond Legal Aid enables communities to create, invest in, and most importantly, control how legal aid is provided to their members. Beyond Legal Aid refers to its approach to lawyering as "community-cubed", meaning it is community located (Beyond Legal Aid staff work out of community spaces so as to be physically situated within affected communities), community operated (programs are operated by community partners), and community directed (the direction of any given project is decided upon by the community).
Beyond Legal Aid's process begins by identifying activist organizations working in a community with a need for and lack of access to legal services. Beyond Legal Aid attorneys then work with these identified community partners to assess their needs and provide information on various options. The community partners then make all operational decisions for their respective law offices: hours, areas of law, priority areas, eligibility criteria, location, and types of services. Each community law office is different and independent as they are located in and co-operated by staff of the partner organization and community volunteers.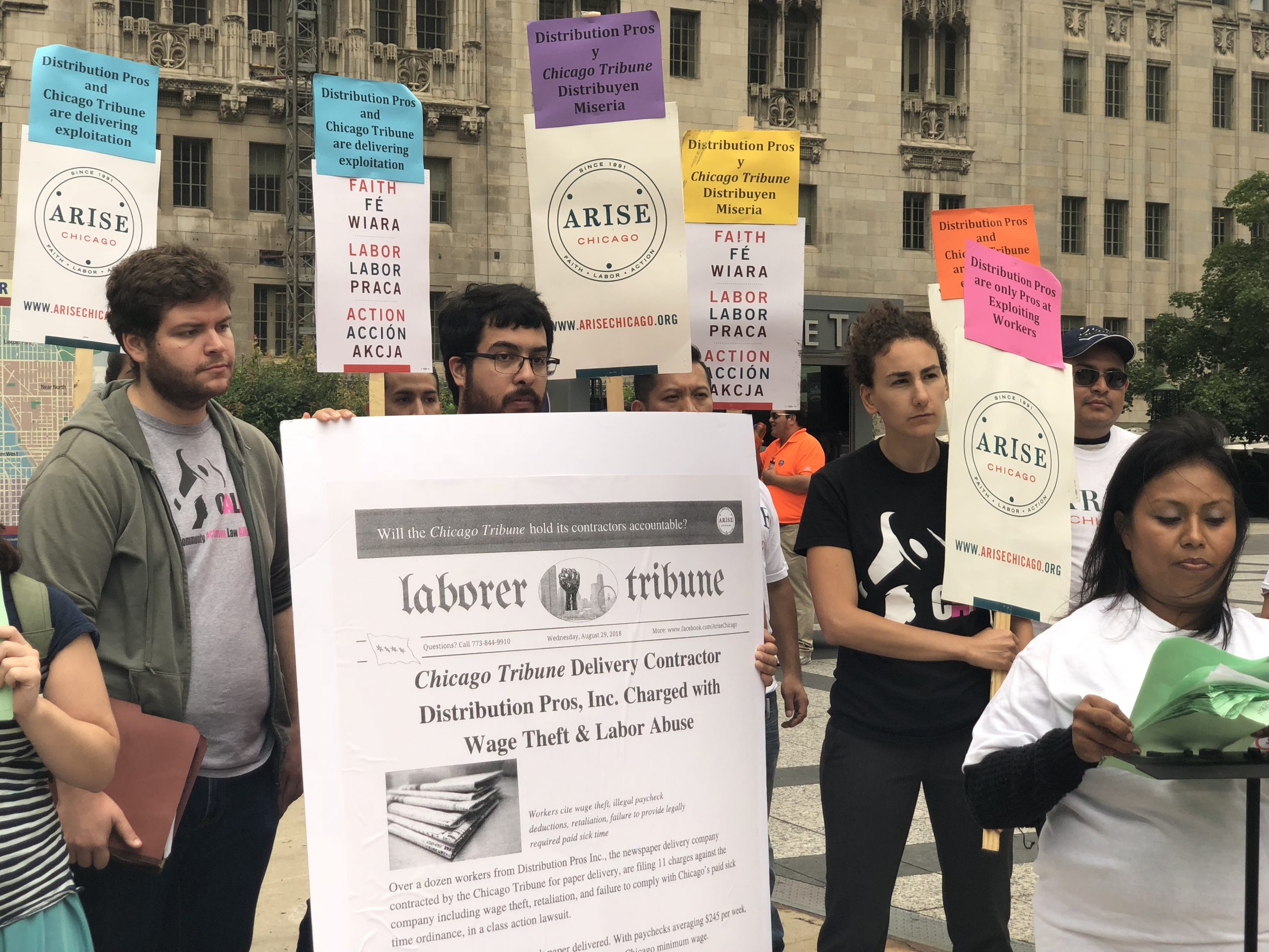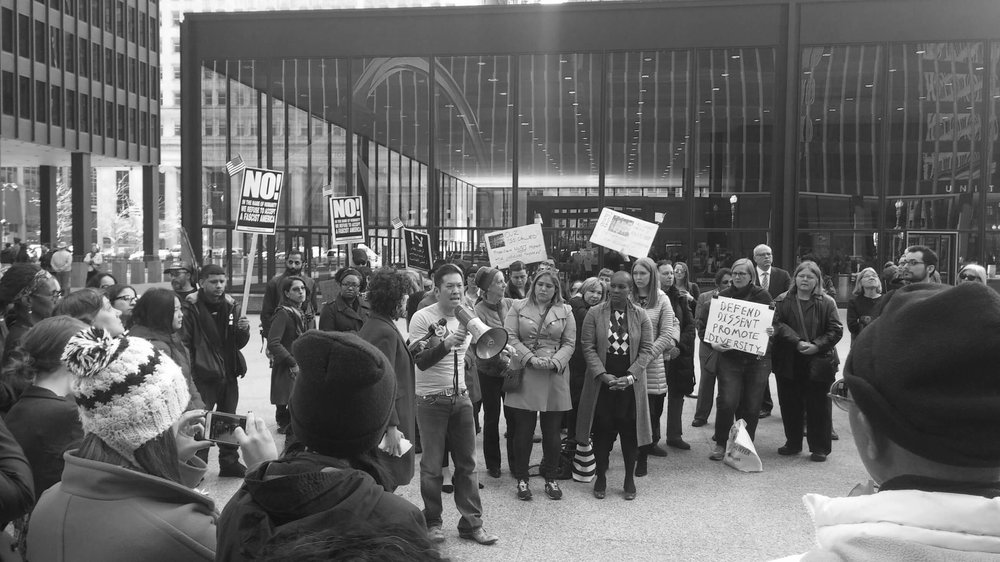 Organized Communities Against Deportations (OCAD)
OCAD partners with community members and their attorneys to pursue asylum claims. OCAD invests time and effort to translate legal strategies into language that individuals can understand. This allows individuals to feel empowered, to stop seeing attorneys as saviors and to teach and spread knowledge to other community members, building a strong collective force. OCAD does not view itself as a service provider, but rather as an organization that ensures the immigrants themselves have agency. While OCAD provides the necessary resources and tools, decision-making remains with the individual. 
OCAD sees litigation as part of a broader movement for systemic change. For example, a recent lawsuit revealed that Chicago police had placed a community member in a gang database and shared this information with ICE. OCAD organized a coalition and campaign to oppose the database targeted at elected officials, the media and the courts.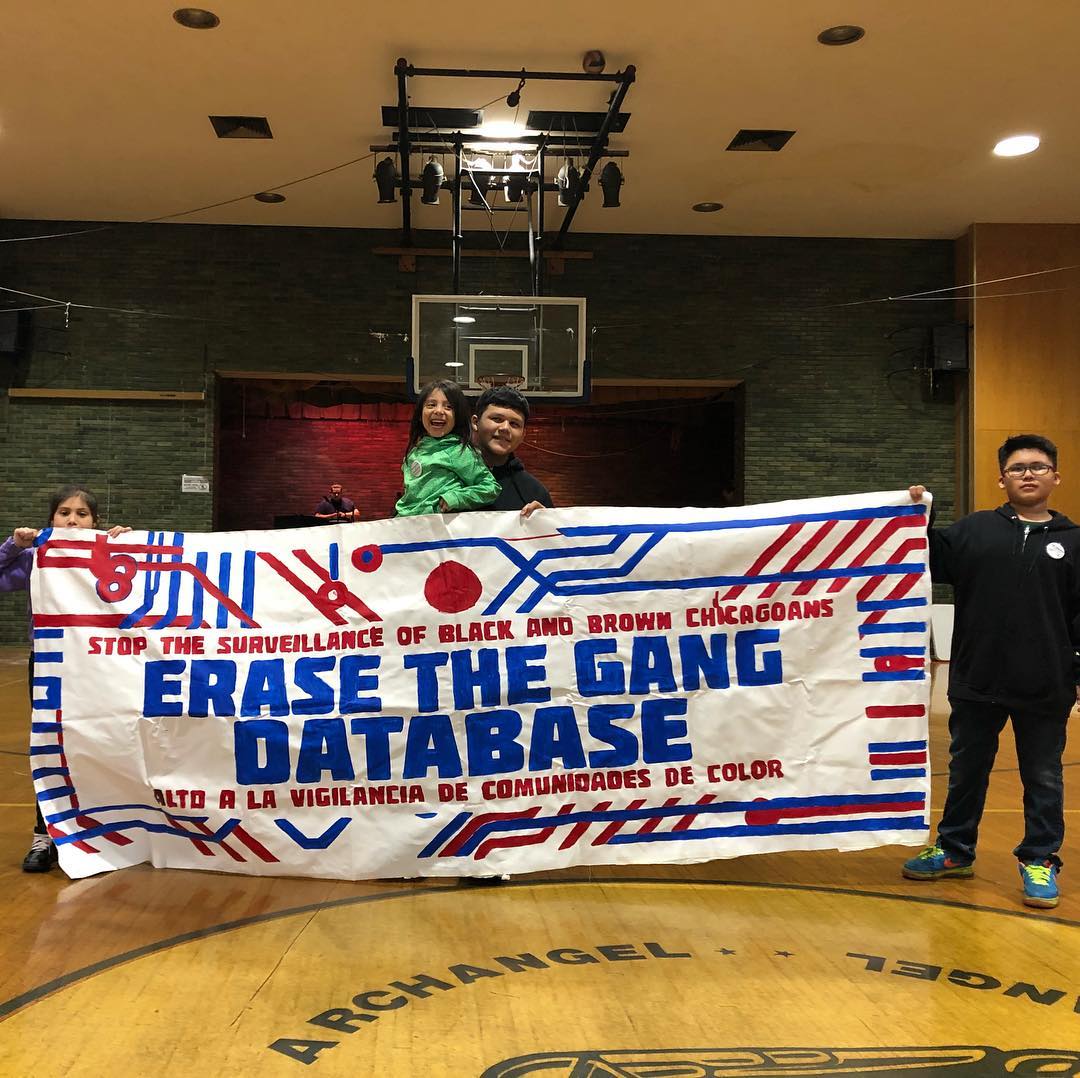 Community led litigation is one form of legally empowered community action.  "Filing lawsuits against actors like ICE allows communities to believe that it is possible to hold accountable public institutions seemingly acting with impunity," explained Antonio Gutierrez, a member and community organizer of OCAD.