More than 5 billion people live without access to meaningful justice. Legal empowerment strives to empower individuals and communities to know, use, and shape the laws that affect their lives. It democratizes law and enables communities to use the law in their struggle for justice and rights.
Legal empowerment dates back to the 1950s in South Africa during the years of apartheid. It was a broad-based movement led by women community paralegals who partnered with lawyers, NGOs, and churches to document violations, provide legal assistance, and bear witness to the injustices that communities of color endured. Today it is a global movement with thousands of organizations around the world engaged in grassroots justice efforts.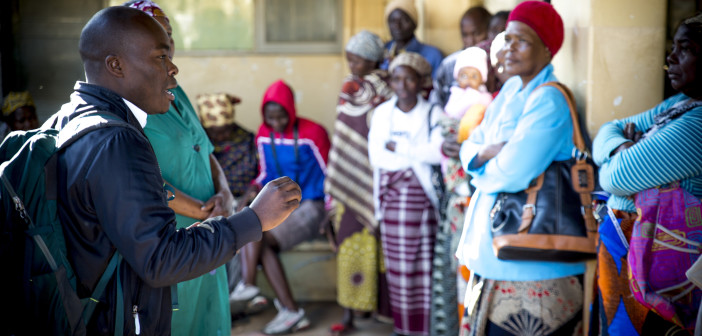 This project makes visible the powerful impacts of legal empowerment strategies to advance immigrant justice in the United States. In a time of increasing hostility towards asylum seekers, refugees, and immigrants – with thousands forced to navigate the system alone – the organizations featured on this site engage in creative, community-centered approaches to increase access to justice. In partnership with directly impacted community members, grassroots activists, and lawyers, the project  documents legal empowerment strategies that help immigrants know, use and shape the laws that affect them. Although the U.S.-based organizations may not label their work as "legal empowerment," one goal of this website is to contextualize the strategies, advocates and activists within a global context, and contribute to a deeper understanding of legal empowerment.
Each of the strategies serve as a catalyst for different parts of the know, use, and shape process. Some strategies activate multiple parts of this cycle, while others trigger a single part of the legal empowerment process. For example, Pro se clinics provide information about the law, enabling immigrants to understand relevant laws and policies. These clinics also empower individuals to use the law by providing resources and support to file their individual cases. Other strategies like hotlines offer information that empower immigrants with the knowledge to effectively use and shape the laws that affect their lives.



Our hope is that through the website, practitioners, organizers, funders, and policy makers learn from these innovative methods and consider adopting and supporting these strategies in their important work.
Este sitio web es un proyecto de la Red de Inmigración y Empoderamiento Jurídico, la cual ha sido convocada por el Instituto Bernstein para los Derechos Humanos y la Clínica de Justicia Global de la Escuela de Derecho de la Universidad de Nueva York. El sitio web forma parte de una iniciativa que busca documentar y hacer visible el gran impacto que tienen los programas de empoderamiento que promueven los derechos de solicitantes de asilo, refugiadxs e inmigrantes en Estados Unidos. Para obtener más información, o para unirse a la red, escribir a: law.bernstein-institute@nyu.edu.