Community-Driven Campaigns
"I know that we have a lot of support, but we have to fight for ourselves. Nobody will fight like us. That's what I teach my community."
– Maria Lopez
Base Member, Grassroots Leadership
Community-Driven Campaigns
Community-driven campaigns—efforts to build community power, change laws, create better coalitions, and develop new cultural norms—are key factors to social change. Community-driven campaigns provide an opportunity for communities to learn about their rights and shape the laws that impact their lives. They often involve trainings for community members on organizing, rights, coalition building, and effective advocacy to build knowledge and power. Essential to these efforts is ensuring that affected people and organizations determine the advocacy goals and take the lead.
Community-driven campaigns may highlight injustices within the legal system and seek to influence the government officials responsible for new laws. These campaigns draw on the lived experiences of immigrants and can lead to changes in government policies and actions.
Having the power to change laws is one aspect of legal empowerment. Immigration laws and policies are highly politicized and many people consider them racist and unjust. While the recent highlights of injustice include a spike in the rate of arbitrary detention including children, thousands of family separations, and the Remain in Mexico policy, the United States immigration system has been known to violate immigrant rights since the nation's founding. The impact of "immigration status" has limited access to dignified work, affordable housing, health care, and education for many people. State and city level laws also hinder the exercise of basic human rights for many immigrants. Litigation and immigration proceedings are often dependent on the underlying federal, state, and city laws, and when these laws are hostile to immigrant communities, collective action can help bring about change.
Grassroots Leadership's goal is to empower people to be the center of their own campaigns for liberation. Through its members and coalition partners, Grassroots Leadership has engaged in a range of participatory campaigns to advance the rights of immigrant communities. A signature campaign involves efforts to shut down the T. Don Hutto detention center, a for-profit detention center which incarcerates women asylum seekers. Following a number of successful public release campaigns involving detained women who were released due to egregious health and safety violations, community members realized they had the power to make change in federal detention policy. They developed a campaign directed at the WIlliamson County Commissioners Court to end its contracts with the for-profit prison company. On the day of the vote, more than 300 residents engaged in peaceful action —ranging from a Jericho walk to packing the Court building — to demand that the contracts be terminated. Grassroots Leadership believes that it was the power of community that caused the Commissioners to vote to end the contracts; an important step in the larger campaign to shut down the facility.
In partnership with groups like Texas Advocates for Justice and Workers Defense Project, Grassroots Leadership also pushed for the passage of the Freedom City policy. The ordinance was the result of a community led campaign where hundreds of impacted individuals organized around the harms of the "anti-sanctuary" SB4, a 2017 state law which allows police officers to question an individual's immigration status upon arrest or detention. Community members called and petitioned their council members to support Freedom City, a first of its kind policy designed to end discretionary arrests, reduce racial disparities, and protect immigrant rights during interactions with local police. The ordinance also establishes a reporting system where police must file quarterly reports outlining all arrests, agency communications with Immigration and Customs Enforcement (ICE), and money spent on immigration-related matters.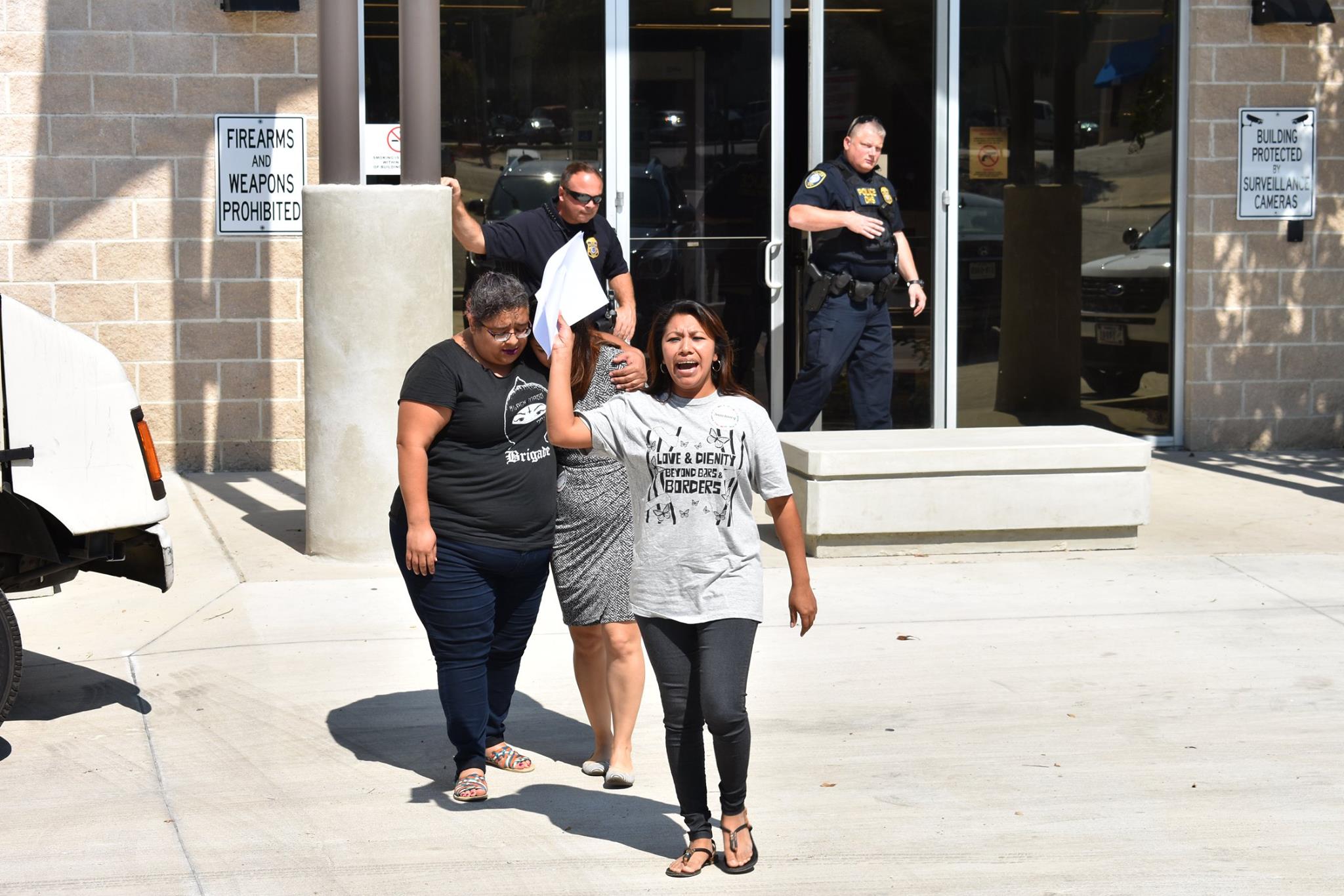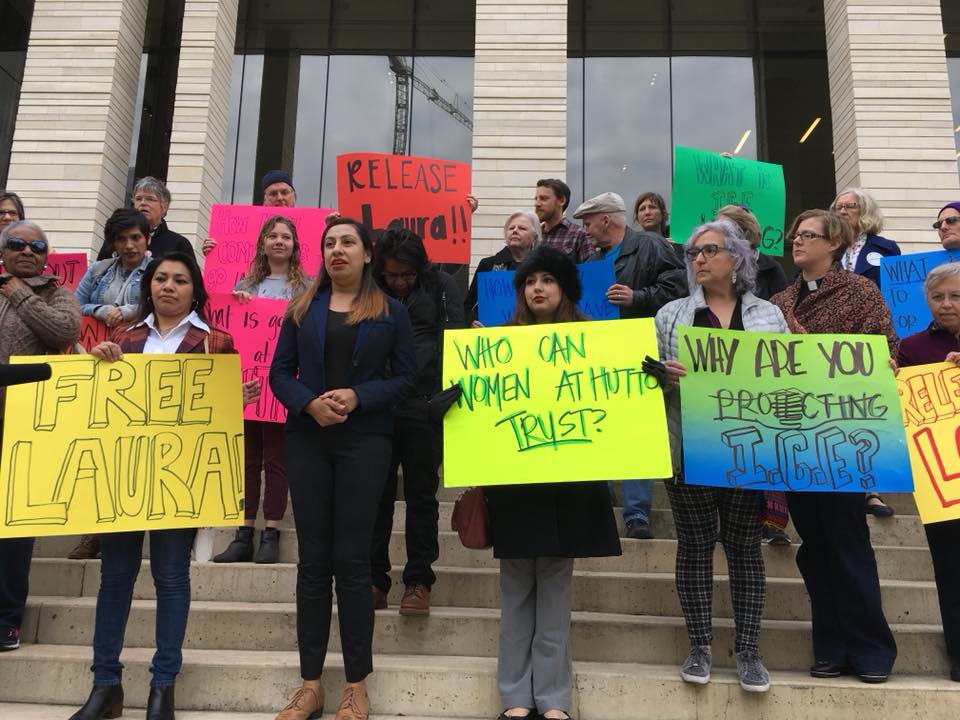 Organized Communities Against Deportations (OCAD)
OCAD builds policy campaigns around individual stories that highlight systemic forms of abuse within the immigration system.  OCAD mobilizes immigrant communities to challenge practices that oppress them. For example, OCAD launched a campaign in response to ICE detaining a grandmother following a traffic violation, despite the fact that she had been approved for, but was not yet in possession of, a U-visa. OCAD filed a lawsuit against ICE challenging the delayed issuance of U-visas. This lawsuit was one part of a broader community-driven campaign advocating for swift receipt of visas and the halt of deportation following menial traffic offences. Another campaign aimed to show the discriminatory illegality of a "gang database" used by the Chicago Police Department and ICE to surveille black and brown communities and detain immigrants. 
OCAD works within a coalition of other Chicago-based immigration organizations and Black-led community organizers. The coalition seeks to highlight the overlaps between how black, brown and immigrant communities are policed unjustly. OCAD also works with political actors like the Chicago Mayor's Office, and actively refuses to compromise on key positions determined by the community. OCAD uses direct action to draw attention to their campaigns. OCAD members conduct rallies, banner drops, demonstrations at elected officials' offices, marches, press conferences, online petitions, and create public art displays.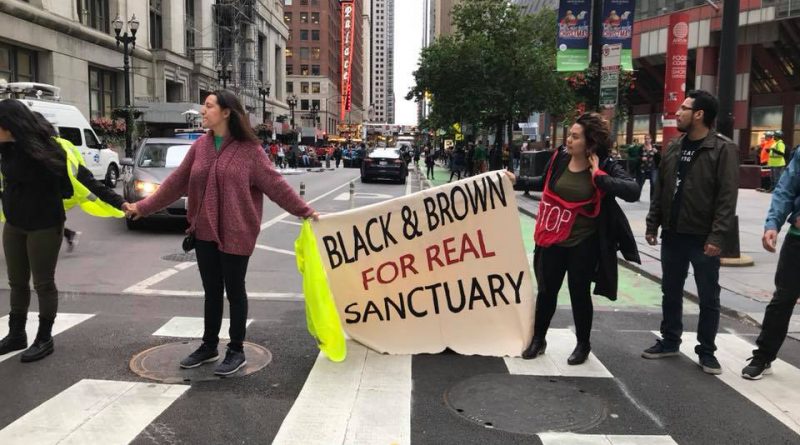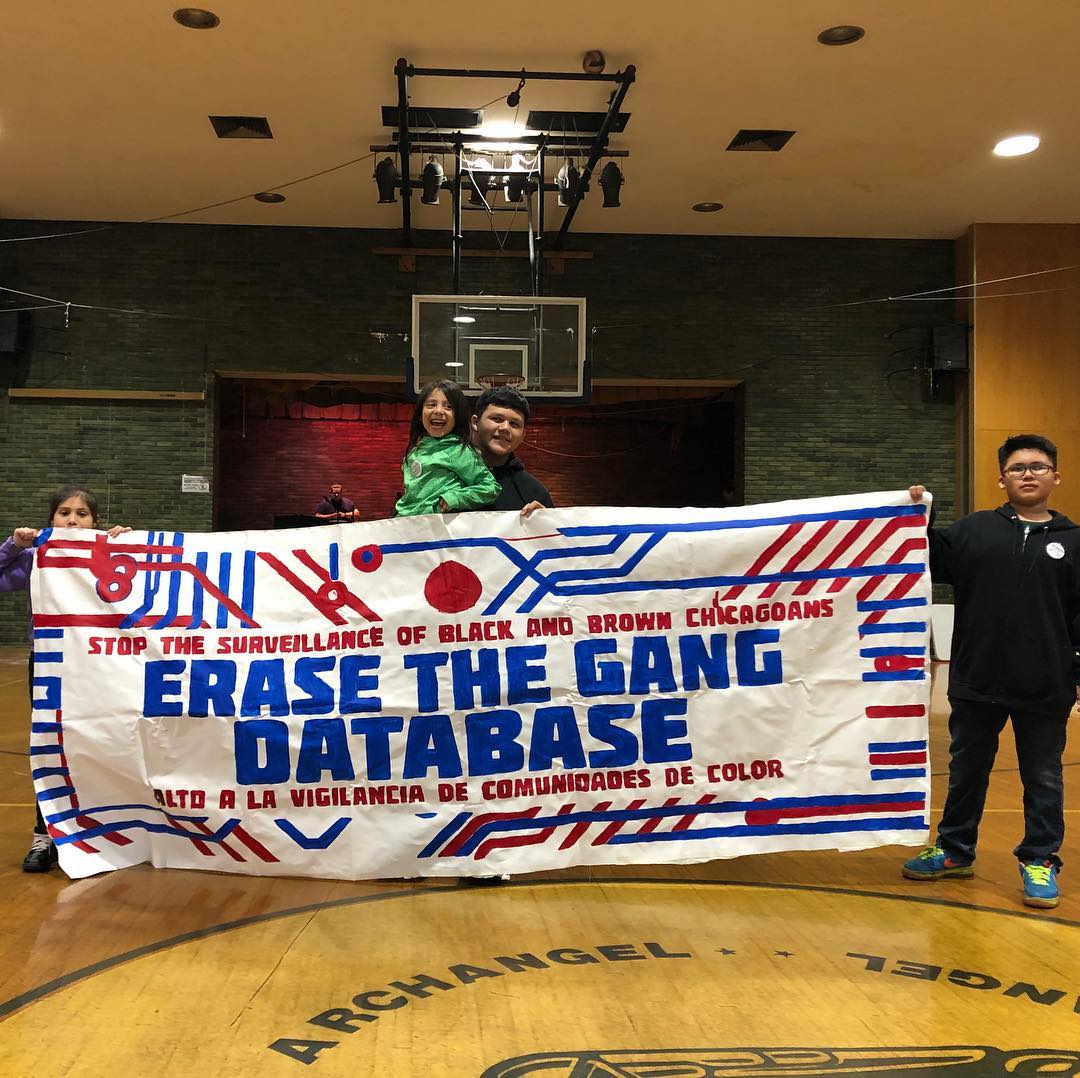 Beyond Legal Aid implements "community activism lawyering," which includes both community-driven campaigns. As Executive Director Lam Nguyen Ho explains, "legal aid has often operated as a band aid without getting to the systemic root causes of injustices. These injustices necessitate community activism." Beyond Legal Aid strategically coordinates litigation with community action. At times, staff attorneys will wait to file a lawsuit until community partners have a mobilization strategy in place. Beyond Legal Aid pursues campaigns requested by community partners. For example, the organization collaborated with community partners to build a campaign to combat the racial profiling of Middle Eastern men and to protect seniors' housing rights. Beyond Legal Aid stresses the importance of using multiple approaches to advance immigrant justice, and community-driven campaigns play an integral role in this work.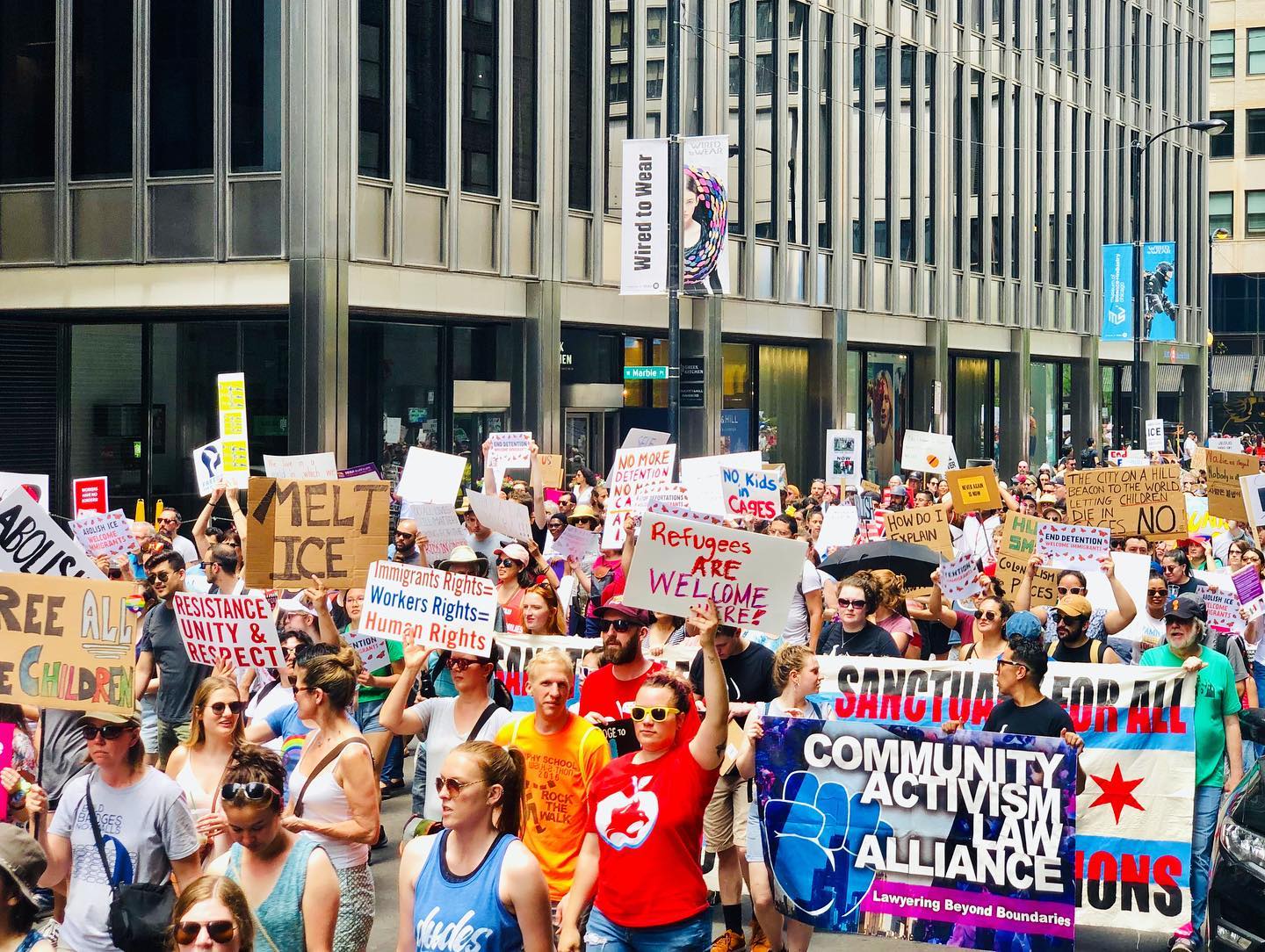 New Sanctuary Coalition (NSC)
NSC views campaigns as necessary to realize their ultimate goal of rejecting—and changing—the injustices within the immigration system. NSC campaigns target a diverse set of actors. Some campaigns attempt to uplift immigrants, such as letter-writing campaigns to those in detention. Other campaigns target those who wield power within the system. NSC volunteers participate in phone call drives to ICE and government representatives with demands to release a Friend—the name given to an immigrant who seeks services at NSC—or to protest a new policy. NSC also organizes weekly Jericho Walks around the New York Field Office of U.S. Citizenship and Immigration Services. NSC invites their citizen and non-citizen volunteers, as well Friends to participate in their campaign activities. The campaigns put pressure on actors within the system and raise public awareness of the injustices faced by immigrant communities.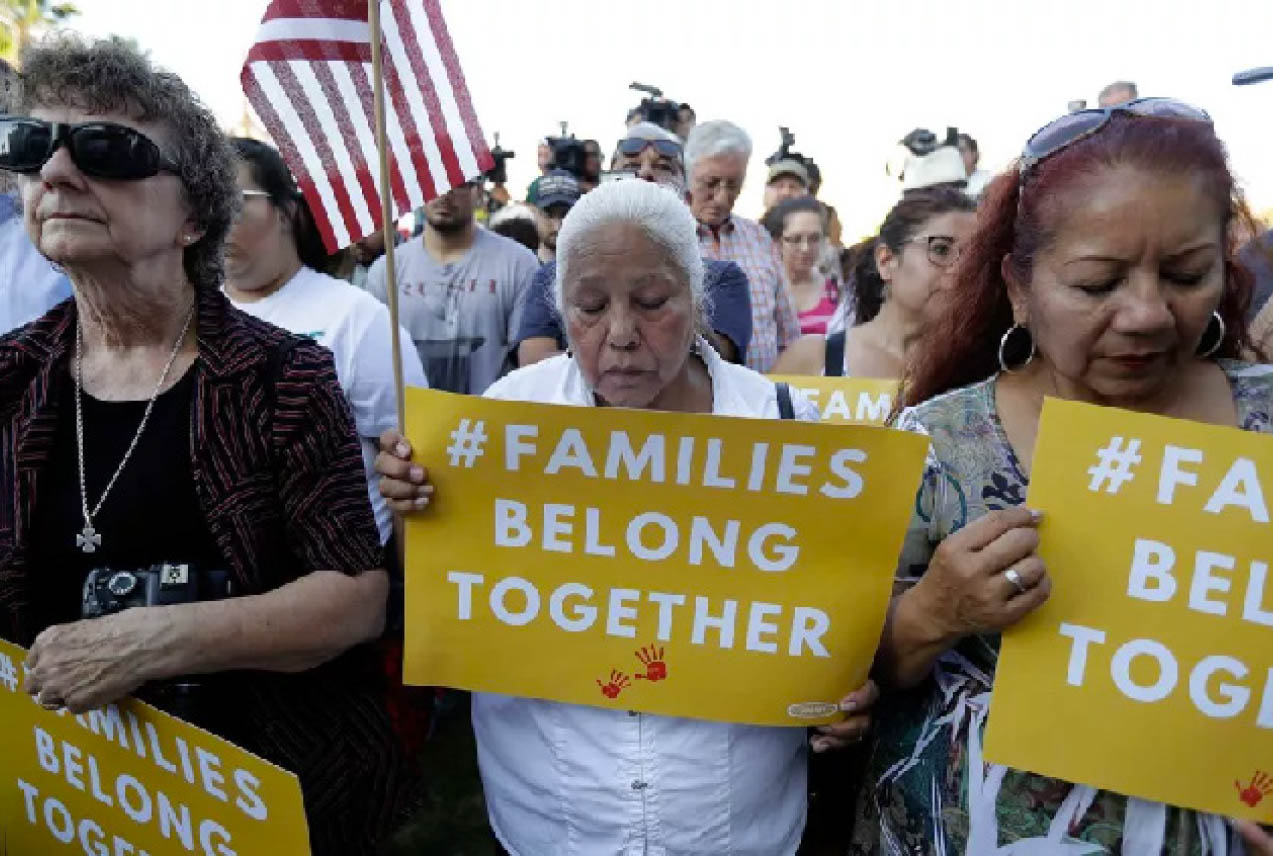 Community-driven campaigns are visioned and practiced by those who are harmed or oppressed by the status quo, and are best-placed to actualize a more equal and just society. These campaigns lead to better allyship by those who participate. Bethany Carson at Grassroots Leadership notes that the organization believes in "empowering people to be the center of their own campaigns and to fight for their liberation."